Add Comment |
Related Links |
TrackBack

Related Content
Cleaning the Belkin Wireless PDA Keyboard
I have a Belkin Wireless PDA Keyboard. It folds in half and have a very nice silver metal finish. The keyboard has a layer of think plastic keys that works well. Using it a lot for writing and publishing, it can get dirty sometimes. And I am compulsive when cookie crumbs falls in between the keys.

Attached Image: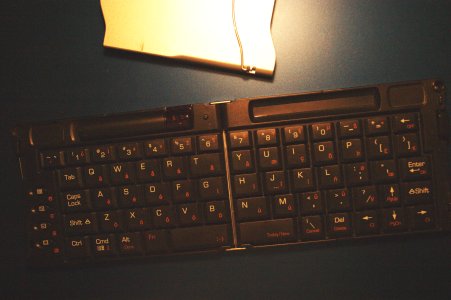 keyboard.jpg
Chieh Cheng
Fri, 14 Jan 2005 17:59:21 -0800
Good thing that the keys on this keyboard are snapped on. Using a bit of fingernail, you can easily pop off a key, clean it, then pop it back on. It is so easy that you will be tempted to do it all the time. Be warned that if you do, the keys might eventually be too loose to stay on. At least now you'll know how to clean it when you need to the most.

Attached Image: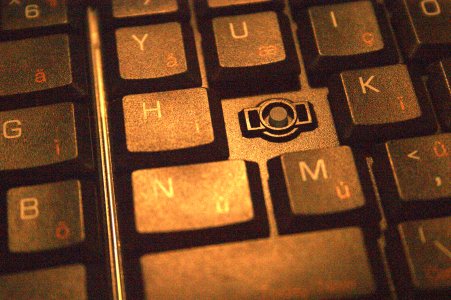 Key Popped Off.jpg
Chieh Cheng
Fri, 14 Jan 2005 17:59:54 -0800
Add Comment |
Related Links |
TrackBack

Related Content
Did your message disappear? Read the Forums FAQ.
Spam Control | * indicates required field
TrackBack only accepted from WebSite-X Suite web sites. Do not submit TrackBacks from other sites.
Send Ping | TrackBack URL | Spam Control
No TrackBacks yet. TrackBack can be used to link this thread to your weblog, or link your weblog to this thread. In addition, TrackBack can be used as a form of remote commenting. Rather than posting the comment directly on this thread, you can posts it on your own weblog. Then have your weblog sends a TrackBack ping to the TrackBack URL, so that your post would show up here.
Messages, files, and images copyright by respective owners.