Add Comment |

Related Links |

TrackBack


Related Content
Tips on Changing an Encrypted Volume Password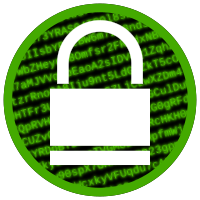 If you have encrypted volumes (BitLocker, TrueCrypt, etc.), before you attempt to change the password on it, be sure to make a copy first. I had a bad experience changing an encrypted volume. After I changed the password, I can no longer open it. I must have typed in the password incorrectly (twice!!!). No matter what mutation of the password I tried, it would not open. Luckily, I had a back up of the encrypted volume, so I was able to recover my data.
Make your password change on a copy of the volume, then immediately try to open it with the new password. If it works, then you can safely delete the extra copy. But if it doesn't open, then you can always delete the failed copy and repeat the process.
Simone
Fri, 05 Feb 2016 03:12:38 +0300

Add Comment |

Related Links |

TrackBack


Related Content
Did your message disappear? Read the Forums FAQ.
Spam Control | * indicates required field
TrackBack only accepted from WebSite-X Suite web sites. Do not submit TrackBacks from other sites.
Send Ping | TrackBack URL | Spam Control
No TrackBacks yet. TrackBack can be used to link this thread to your weblog, or link your weblog to this thread. In addition, TrackBack can be used as a form of remote commenting. Rather than posting the comment directly on this thread, you can posts it on your own weblog. Then have your weblog sends a TrackBack ping to the TrackBack URL, so that your post would show up here.
Messages, files, and images copyright by respective owners.