Add Comment |
Related Links |
TrackBack

Related Content
Amazon Echo is Seeing Huge Demand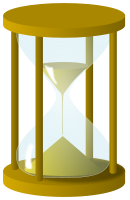 Amazon Echo, the Star Trek computer for your home, is released on June 23rd, 2015. And already it's seeing a huge demand. How do I know? I know because I ordered one on June 25th for my sister-in-law's birthday. I have Amazon Prime, so I figured that it would arrive at my sister-in-law's house on June 27th. But that is not the case. Amazon's estimated delivery date is July 17th. That's three weeks away and really puts shame to my Amazon Prime subscription.
Mel
Tue, 30 Jun 2015 00:23:22 +0400
Add Comment |
Related Links |
TrackBack

Related Content
Did your message disappear? Read the Forums FAQ.
Spam Control | * indicates required field
TrackBack only accepted from WebSite-X Suite web sites. Do not submit TrackBacks from other sites.
Send Ping | TrackBack URL | Spam Control
No TrackBacks yet. TrackBack can be used to link this thread to your weblog, or link your weblog to this thread. In addition, TrackBack can be used as a form of remote commenting. Rather than posting the comment directly on this thread, you can posts it on your own weblog. Then have your weblog sends a TrackBack ping to the TrackBack URL, so that your post would show up here.
Messages, files, and images copyright by respective owners.