Add Comment |
Related Links |
TrackBack

Related Content
Does Wearing a Baseball Hat Defeat Video Surveillance?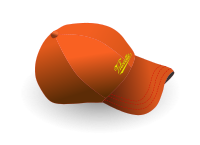 In our previous thread, we discussed why video surveillance is necessary. From that discussion, we concluded that video cameras are normally mounted high up off the ground, to prevent tempering. That means a burglar could wear a baseball cap to avoid the face being captured on video. Theoretically, that's possible, but has anyone captured a burglar with a baseball cap on video?
Even if you don't capture the burglar's face, due to the baseball cap, you do capture his/her profile. That includes the baseball cap and the other characteristics of the outfit. They are all valuable evidence.
In addition to the security cams that are mounted high, mount a hidden camera low to capture the face. A hidden camera generally solves the tempering problem.
Thoughts? Real experiences?
Mel
Fri, 17 Apr 2015 03:29:11 +0400
Add Comment |
Related Links |
TrackBack

Related Content
Did your message disappear? Read the Forums FAQ.
TrackBack only accepted from WebSite-X Suite web sites. Do not submit TrackBacks from other sites.
Send Ping | TrackBack URL | Spam Control
Title: Mask Defeats Video Surveillance
Weblog: GearHack
Excerpt: In our why video surveillance is necessary discussion, we concluded that a masked burglar can prevent identification by wearing a mask. That's true, but it doesn't totally defeat the purpose of video surveillance. Capturing a burglar in the act provide various evidence: 1) you are actually being rob . . .
Tracked: Fri, 17 Apr 2015 03:38:59 +0400
Spam Control | * indicates required field
Messages, files, and images copyright by respective owners.