Add Comment |
Related Links |
TrackBack

Related Content
Power Keeps Your Security System Running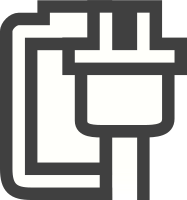 If you have seen any blockbuster heist movies recently, you might have noticed that the burglars always cut power during the heist. So along the same line of thinking, if a burglar is to molest your home, he/she should go to your fuse box and cut off the main power first.
In the article, "Why is Video Surveillance Necessary?", we recently discuss this problem after deciding the necessity of installing a video surveillance system. After all, if your main power is cut, how would your video surveillance or your home alarm system work?
Most homes have the main fuse box right outside the house. In most cases, they are unlocked for ease of access. But once you've installed an alarm system and/or a video surveillance system, you should no longer leave the fuse box unlocked.
Other solutions including backup battery system for your alarm system and your video surveillance system. If you upload video directly to the cloud, you should ensure your Internet is still up and running during a power cut situation.
If your alarm system could contact you or a monitor system, do you ensure your telephone line stays up during a power cut?
There are a lot of details to consider when you install an alarm system and/or a video surveillance system. If you spend the time to plan out these details, you can provide a well-rounded protection for your home and your family.
Mel
Tue, 21 Apr 2015 23:56:07 +0400
Add Comment |
Related Links |
TrackBack

Related Content
Did your message disappear? Read the Forums FAQ.
TrackBack only accepted from WebSite-X Suite web sites. Do not submit TrackBacks from other sites.
Send Ping | TrackBack URL | Spam Control
Title: No Need for a Home Walk-Through with a Full Security System?
Weblog: GearHack
Excerpt: I just got done writing the "Home Walk-Through After a Vacation" article. I always walked through my home after a vacation. But I did not do that after this past Independence Day holiday. While driving home, on the way to Los Angeles, from San Francisco, on I-5, I started planning and thinking about . . .
Tracked: Wed, 08 Jul 2015 05:59:37 +0400
Spam Control | * indicates required field
Messages, files, and images copyright by respective owners.