Attach |
Edit |
Revisions

Related Content
KERUI Home Security System Review
After Thinking of Home Security, I have started looking at various home alarm system on the market. Paying for a subscription service doesn't quite thrill me. But I want a system that can contact the outside world when alarm has been activated. That's when I found out that there are quite a few alarm system on the market that doesn't require you to pay for a security service.
In this article, I am going to review the KERUI Home Security Alarm System. Apparently, the KERUI alarm system is available in various combination so that you can find a package that suits your home. I will go into details of the different security products in each package. My family is going to put it through the pace starting with installation. I will update this article over time as we integrate it into our home fortress.
Package (Unboxing)
The KERUI Home Security System are available in various packages for different homes. I have purchased the following version, which I feel is sufficient for mine.
1 X Alarm panel
10 X Wireless Door / Windows Sensor
5 X Wireless PIR Infrared Detector
4 X Wireless Remote Control
1 X Wired Siren
1 X AC Adapter
1 X English User Manual
The package came in a plain, brown, vanilla box (see photo below). Apparently, each set is custom packaged based on the content.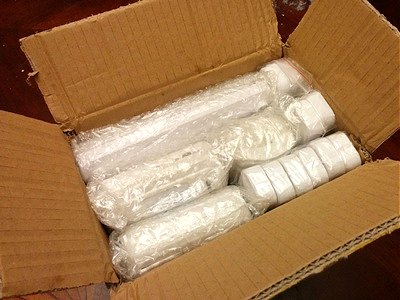 In addition to the major part list above, there is also a bag of double-sided tapes, screws, and a telephone wire. The bag is shown in the photo below.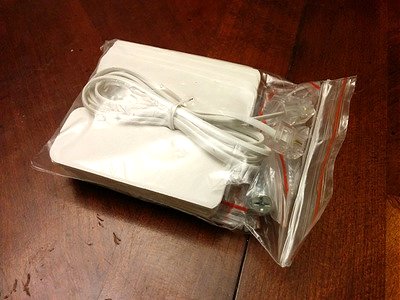 English instruction booklet is included for the alarm panel. An instruction sheet is included for the wireless PIR motion sensor. But instruction is not included for anything else in the package.
System Features
There are several reasons why I picked the KERUI Home Security System.
One, all of the security product operates wirelessly to the main control panel. That means installation is easy without having to run wires everywhere.
Two, the KERUI Home Security System has the ability to make calls to your cellphones and landlines via standard telephone wires. You can also provide a mobile SIM card for it to dial out and text message you wirelessly.
Three, it has enough security products that I feel all aspects of sensing need is covered.
Four, it can be controlled via a SmartPhone app. I think this is a bonus and not a necessity considering the included remote control. But in today's Smart Home integration, it does have it's sex appeals.
The instruction manual explains how to associate each wireless sensor to the alarm panel. It is a pleasant surprise to find all the sensors are pre-associated to the alarm panel out of the box. That saves a lot of work, not needing to associate twenty or so devices.
Cost
The package I got is just shy of $200 (see "Related Links" below). There are many different package combinations that could raise or lower the price. Seems like they intent you get a package that is just right for your home.
There are numerous security products that my package doesn't include, but could be included in other packages:
Wireless Pet Immune Infrared Detector
Wireless Window Shock Sensor
Wireless Strobe Siren
Wireless Smoke Detector
Wireless Panic Button
Wireless IP Camera
IR Beam Barrier Detector
In the future, I may get these items individually to add to my system and review them as well. But for now, I have not felt a need for these products.
In addition to the base cost of the system, its wireless security products run on batteries. Therefore, be ready to pay for the cost of fresh batteries or rechargeable batteries over time. Some of the KERUI wireless security products uses batteries that have rechargeable variants. A few uses standard batteries that has no rechargeable battery replacements. We will cover this point in detail in the review for each individual security products.
The KERUI home security system does not tie into a subscription service. Therefore, there is no monthly cost. Over the long run, the cost saving will surpass the base cost and the battery replacement cost.
Related Links
Attach |
Edit |
Revisions

Related Content
Attachments