Attach |
Edit |
Revisions

Related Content
KERUI Home Security System Review: Wired Siren
My KERUI Home Security comes with the wired siren (see photo below). It interfaces to the alarm panel using a standard 3.5mm audio plug.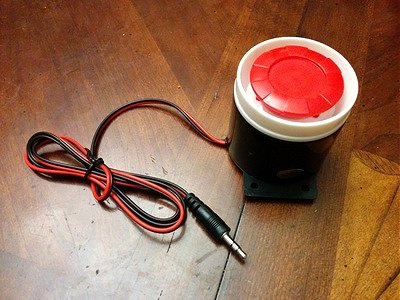 When I plugged it in to test it for the first time, it chirped on arming. The chirp was so loud that it made my son and I deft for a split second. The chirp seemed louder than the fire alarms on our ceilings.
Right now, our family is thinking that we don't need a siren that loud. The alarm panel has built-in alarm that seems sufficient for our purpose. So it remains disconnected for now.
Related Links
Attach |
Edit |
Revisions

Related Content
Attachments