Add Comment |
Related Links |
TrackBack

Related Content
Java GUI Does Not Respond Over Remote Desktop on AMD CPU Server
Ok, here is a problem that has been plaguing me forever and I finally figured it out today.
The problem: When I run a Java GUI on Remote Desktop, while the Remote Desktop server uses AMD CPU, the Java GUI does not display and Windows claims it is not responding. The following screen shot is an example of running the Minecraft server (Java):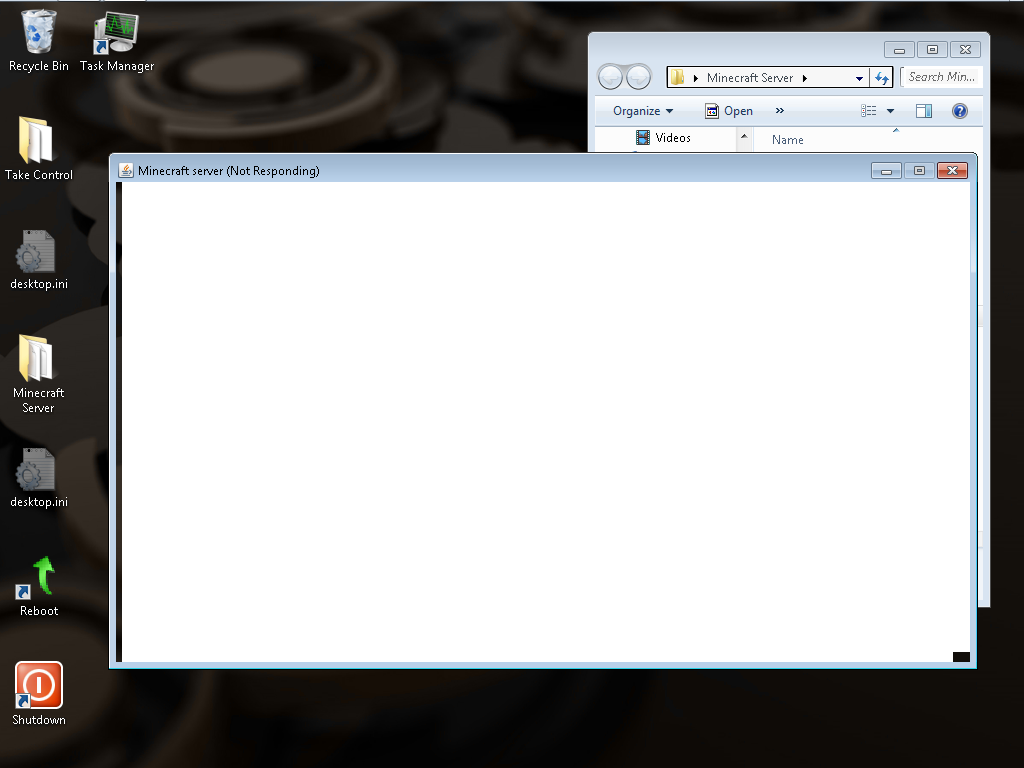 I have tested this symptom on two separate AMD CPU notebook computers and this failure occurs on both. The exact models of the computer is documented in "Minecraft Server GUI Does Not Respond on AMD CPU".
You can also perform this test from a pure Java GUI utility, such as the OK Dialog (Freeware).
After doing some digging today, I came across the "-Dsun.java2d.d3d=false" flag. I tried it with "OK Dialog" using the following syntax on the AMD server remotely and it works:
  java -Dsun.java2d.d3d=false OKDialog "hello" "world"
On the Oracle Troubleshooting Guide for Java SE 6 Desktop Technologies web page, it says, "-Dsun.java2d.d3d=false – Disable the use of Direct3D pipeline." It sheds light on things, but it's not clear why the Direct3D pipeline doesn't work on AMD processors.
So now, I have the solution to run Java GUI over Remote Desktop on AMD CPU... But it doesn't help when the Minecraft server is an Windows executable. Looks like I will have to try the JAR version of Minecraft server.
Fido
Fri, 19 Dec 2014 12:15:17 +0300
Add Comment |
Related Links |
TrackBack

Related Content
Did your message disappear? Read the Forums FAQ.
Spam Control | * indicates required field
TrackBack only accepted from WebSite-X Suite web sites. Do not submit TrackBacks from other sites.
Send Ping | TrackBack URL | Spam Control
No TrackBacks yet. TrackBack can be used to link this thread to your weblog, or link your weblog to this thread. In addition, TrackBack can be used as a form of remote commenting. Rather than posting the comment directly on this thread, you can posts it on your own weblog. Then have your weblog sends a TrackBack ping to the TrackBack URL, so that your post would show up here.
Messages, files, and images copyright by respective owners.