Add Comment |

Related Links |

TrackBack


Related Content
Microsoft Windows 10 Runs Quite Fast on Older Hardware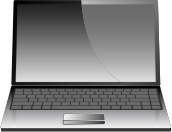 I finally decided to venture into the world of Windows 10 last night. I had an older laptop sitting around that weren't being used much. And Windows 7 Home Premium seems to run a bit sluggish on it. The laptop is a HP Pavilion Entertainment Notebook PC DV7-3160us, which has the AMD Turion(tm) II Ultra Dual-Core Mobile M620 (2.5 GHz) processer. It has 4 GB of RAM and the ATI Mobility Radeon HD 4500 GPU.
After installing Windows 10, I was quite pleasantly surprised with its performance on this laptop. The sluggishness is completely gone. It seems to book up fast. And keystrokes and mouse clicks seems more responsive than before.
Now I'm thinking of trying Windows 10 on my aging first generation netbooks running the Atom N270 processor. I've read, on the web, that Windows 10 will run on them. But will it be responsive?
Mel
Thu, 26 Nov 2015 03:43:05 +0300

Add Comment |

Related Links |

TrackBack


Related Content
Did your message disappear? Read the Forums FAQ.
TrackBack only accepted from WebSite-X Suite web sites. Do not submit TrackBacks from other sites.
Send Ping | TrackBack URL | Spam Control
Title: Windows 10 Runs Decently Fast on Outdated Netbook
Weblog: GearHack
Excerpt: A few hours ago, I reported that Microsoft Windows 10 Runs Quite Fast on Older Hardware. In that article, I mentioned I was pleasantly surprised that Windows 10 runs quite speedily on a dual-core mobile processor. That made me want to try Windows 10 on a netbook. I have several of those that I still . . .
Tracked: Thu, 26 Nov 2015 08:36:57 +0300
Title: Quieting the HP Pavilion DV7-3160us
Weblog: GearHack
Excerpt: This week, I put the HP Pavilion DV7-3160us back into service in my office. It's actually pleasant to use now that Windows 10 has sped it up tremendously. Considering that it has a 2.5 GHz CPU, I'm not entirely sure why Windows 7 is bogged down on it before. But now that it's on all the time in my o . . .
Tracked: Tue, 05 Jan 2016 14:11:03 +0300
Spam Control | * indicates required field
Messages, files, and images copyright by respective owners.