Add Comment |
Related Links |
TrackBack

Related Content
PlayStation 2 USB Mouse and Keyboard Support
A full-fledge Windows XP PC computer and a Sony PlayStation 2 supplement my home entertainment center. Using a Gyration Ultra Professional Optical Mouse and Keyboard, I am able to control the PC computer from across the living room.
Attached Image: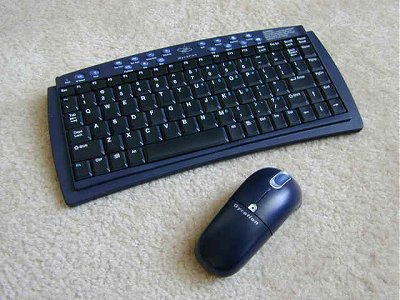 Keyboard and Mouse.jpg
Chieh Cheng
Wed, 25 Jan 2006 09:06:12 -0800
I have also gotten Action Replay and Killzone recently. Both PS2 software support the USB keyboard. Rumor on the Internet is that any USB keyboard and mouse can be used with the PS2. But the thing with rumors is that you are never sure if it's correct. With the ease of content publishing on the Internet, any Joe, Bob, and myself, can easily write anything, put the content on the Internet, and face no consequences. One of these rumors hit me hard when I purchased Killzone, thinking a mouse can be used, only to realize that the original Internet article was unverified.
Attached Image: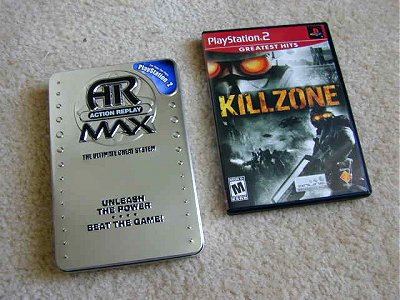 Action Replay and Killzone.jpg
Chieh Cheng
Wed, 25 Jan 2006 09:06:39 -0800
So I wanted to see if the Gyration keyboard and mouse actually work on the PS2, so that you, the reader, will be informed. Being able to use the Gyration peripherals also means that I can simply move the USB remote transceiver from the PC computer to the PS2 and vise-versa. It reduces the need for two keyboards and two mice in the living room. Plus, the keyboard and mouse set by Gyration is really nice.
Attached Image: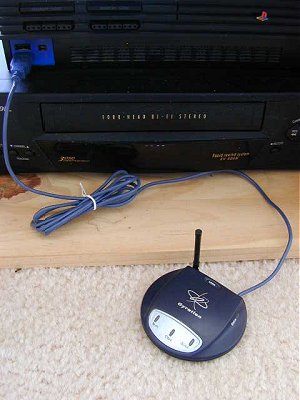 Remote Transceiver on PS2.jpg
Chieh Cheng
Wed, 25 Jan 2006 09:07:15 -0800
The good news is that the Gyration USB keyboard works very well with both Action Replay and Killzone. I suspect that the USB keyboard and mouse will work with any game that supports these USB devices. However, I was not able to test the mouse with the PS2, because neither of these software support the use of a mouse.
Chieh Cheng
Wed, 25 Jan 2006 09:07:42 -0800
Add Comment |
Related Links |
TrackBack

Related Content
Did your message disappear? Read the Forums FAQ.
Spam Control | * indicates required field
TrackBack only accepted from WebSite-X Suite web sites. Do not submit TrackBacks from other sites.
Send Ping | TrackBack URL | Spam Control
No TrackBacks yet. TrackBack can be used to link this thread to your weblog, or link your weblog to this thread. In addition, TrackBack can be used as a form of remote commenting. Rather than posting the comment directly on this thread, you can posts it on your own weblog. Then have your weblog sends a TrackBack ping to the TrackBack URL, so that your post would show up here.
Messages, files, and images copyright by respective owners.