Add Comment |
Related Links |
TrackBack

Related Content
Play Music Genre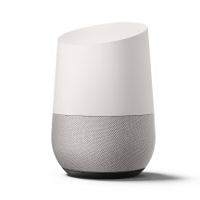 "Ok, Google. Play techno music."
"Sure. Here is a Google Play Music Station called 'Today's Techno'." It proceeded to obey and please. But it played techno only for a few seconds. Then it silently stopped. Strange.
"Ok Google. Why did you stop?"
"I don't know why." It responded calmly and proceeded to start playing the music again.
LOL.
Every time you stop it and start it again using the same statement, it attempts to play a different track. Neat.
Jake
Fri, 06 Jan 2017 04:20:02 +0300
"Ok Google. Play a different track."
"Sorry. Play something else is not yet supported."
Hmmmm. Interesting. I guess for now, you have to ask it to stop and start it again to play a different track. Anyone know a few tricks in this area?
Jake
Fri, 06 Jan 2017 04:21:50 +0300
Try this... "Ok, Google, play spooky music." Great for Halloween.
anonymous
Sun, 15 Jan 2017 04:16:58 +0300
Add Comment |
Related Links |
TrackBack

Related Content
Did your message disappear? Read the Forums FAQ.
Spam Control | * indicates required field
TrackBack only accepted from WebSite-X Suite web sites. Do not submit TrackBacks from other sites.
Send Ping | TrackBack URL | Spam Control
No TrackBacks yet. TrackBack can be used to link this thread to your weblog, or link your weblog to this thread. In addition, TrackBack can be used as a form of remote commenting. Rather than posting the comment directly on this thread, you can posts it on your own weblog. Then have your weblog sends a TrackBack ping to the TrackBack URL, so that your post would show up here.
Messages, files, and images copyright by respective owners.