Add Comment |
Related Links |
TrackBack

Related Content
When Will Google Home be Able to Track USPS Packages?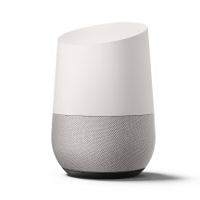 Tried to get Google Home to track my USPS package today. After saying "Ok Google. Track USPS package [22 digit tracking number]", Google Home silently went back to sleep.
Dumbfounded, I asked Google Home about tracking USPS package. It attempted to explain to me that registering an account with USPS.com will allow me to get package notifications directly.
Specifically asking Google Home whether it "can track USPS packages for me", it responded that it help me with that yet.
Seems like a nice feature to have for Google Home, eh?
Jake
Fri, 06 Jan 2017 04:03:27 +0300
Add Comment |
Related Links |
TrackBack

Related Content
Did your message disappear? Read the Forums FAQ.
Spam Control | * indicates required field
TrackBack only accepted from WebSite-X Suite web sites. Do not submit TrackBacks from other sites.
Send Ping | TrackBack URL | Spam Control
No TrackBacks yet. TrackBack can be used to link this thread to your weblog, or link your weblog to this thread. In addition, TrackBack can be used as a form of remote commenting. Rather than posting the comment directly on this thread, you can posts it on your own weblog. Then have your weblog sends a TrackBack ping to the TrackBack URL, so that your post would show up here.
Messages, files, and images copyright by respective owners.