Add Comment |
Related Links |
TrackBack

Related Content
Home Walk-Through After a Vacation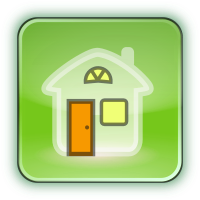 In the past, I have always systematically walked through my home after coming back from a vacation. That means I leave my car parked outside the garage with my family in it. I leave the garage door open and systematically entering each room, starting with the garage, and turning on all the lights. I do it in a manner where if there is intruders or squatters in my home, I will not leave any corners or hiding places unchecked. I also do it in a manner where the intruder can't get past my route.
So far, I have never seen an intruder or a squatter inside my home after a vacation. But we should all do this walk-through after a vacation to ensure your family, including your little children, can enter without harm.
Mel
Wed, 08 Jul 2015 05:37:36 +0400
Add Comment |
Related Links |
TrackBack

Related Content
Did your message disappear? Read the Forums FAQ.
TrackBack only accepted from WebSite-X Suite web sites. Do not submit TrackBacks from other sites.
Send Ping | TrackBack URL | Spam Control
Title: No Need for a Home Walk-Through with a Full Security System?
Weblog: GearHack
Excerpt: I just got done writing the "Home Walk-Through After a Vacation" article. I always walked through my home after a vacation. But I did not do that after this past Independence Day holiday. While driving home, on the way to Los Angeles, from San Francisco, on I-5, I started planning and thinking about . . .
Tracked: Wed, 08 Jul 2015 05:59:14 +0400
Spam Control | * indicates required field
Messages, files, and images copyright by respective owners.